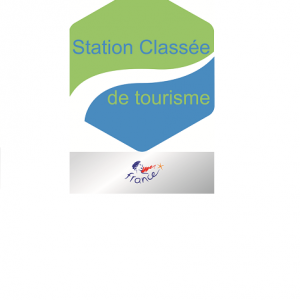 What is the Station Classée de Tourisme label?
Obtained by decree, the classification of a tourist resort is valid for 12 years and requires compliance with about fifty criteria.
from tourist accommodations of varied nature and category,
professional know-how,
nearby shops and adapted care structures,
a local urban plan, a sanitation zoning plan,
environmental actions, beautification of the living environment, conservation of sites and monuments, public hygiene and waste treatment,
tourist information in several languages on tourist activities and places,
transportation infrastructure,
maintenance and safety of equipment,
signage of its Tourist Office and its main places of tourist interest.