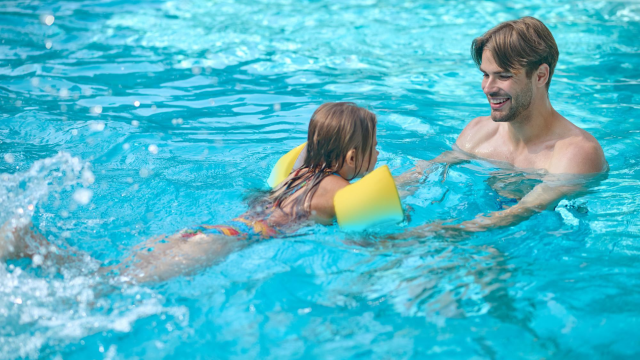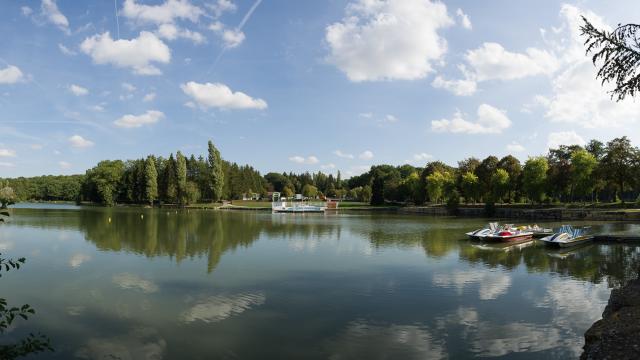 This morning, we got up on the right foot, and with a desire for a change of scenery. So we leave the architecture and buildings of Contrexéville to head for the Lacs de la Folie. As we are full of energy, we opt for a good half-hour walk, going at a slow pace to preserve us from the heat.
As we leave the city, the green hills and the Vosges countryside await us. We take our time, admiring the scenery while chatting. The path is not very difficult to remember: it is almost always straight.
A good twenty minutes later, the entrance sign to the site stands before us, with its wooded courses, its very aptly named Lacs de la Folie, its accrobranche course. We, at least for this afternoon, are interested in the outdoor pool.