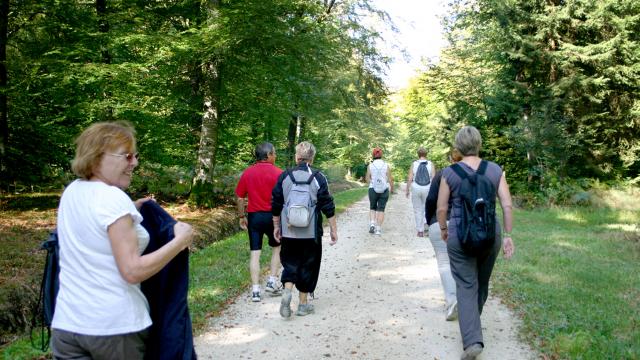 The bag on the shoulders, the sneakers well laced, we are about to put the nose outside, in the morning freshness. It's not 6 a.m. either, but we still decided not to drag ourselves to bed too much. First, we have to get to the starting point of the trail, which is not in Contrexéville but a little further away, in Bulgnéville.
We spot the trail entrance sign pretty quickly, and we memorize the color of the markings, yellow, as well as the different markers we will find along the way. We start walking quietly, along Lake Recollets, the first lake of our hike.
The surrounding trees soothe us and provide the shade we need to fully enjoy this beginning of the hike. We leave the Lac des Récollets and head deeper into the Vosges plains, skirting the Bois de la Dame.